Academics
Hands-on approach to innovation
We are a respected academic institution made up of eight colleges offering 170+ undergraduate majors in 79 programs leading to Bachelor's degrees, 64 Master's degrees, and 24 Doctoral degrees.
---
7 Academic Colleges and More
Charlotte offers over 170 majors in 79 programs leading to Bachelor's degrees, 64 Master's degrees and 24 Doctoral degrees. Students in every academic field are challenged to apply their studies through real-world, immersive experiences in and beyond the classroom through research, internships, and community programs.
College of Arts + Architecture
The architecture program is one of only two of its kind in NC
Discover your inner artist by honing your creative skills and exploring your interests
Think outside of the box and solve design problems
Reconsider how you think, live, and interact with your environments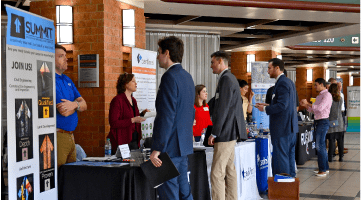 Belk College of Business
One of the largest business programs in the Carolinas
Accredited by the AACSB, a recognition awarded to fewer than 5% of business colleges in the nation
Network with employers during professional events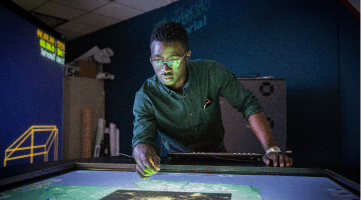 College of Computing & Informatics
Largest technology program in North Carolina
1 of 6 of its kind in the nation
Choose from 10 degree concentrations
Specialize in new areas such as: Cybersecurity and Data Science, Bioinformatics, Human-Computer Interaction, and Software Engineering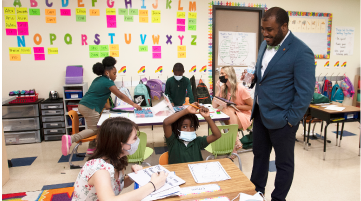 Cato College of Education
Top 2 producer of teachers in NC
Learn to teach passionately and creatively
Teaching, counseling, and educational leadership
Starting with your first semester, you will be placed into a variety of K-12 classrooms to develop your hands-on skills to become a well-experienced teacher, counselor, or administrator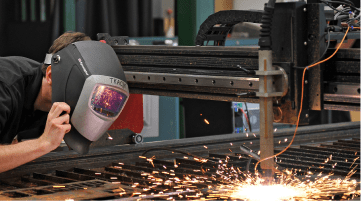 The William States Lee College of Engineering
Get hands-on your first year working on state-of-the-art equipment to design and build projects
Team up with partner companies to tackle real-world industrial projects such as bomb-detecting robots or high-pressure piping systems for nuclear plants
23 academic programs of study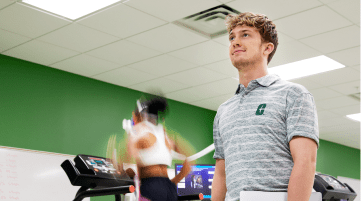 College of Health & Human Services
Get hands-on training and experience with state-of-the-art simulation labs, equipped hospital room labs, and biodynamics equipment
As the health services industry continues to grow, graduating students in these fields are in high demand
Interested in our Nursing Program? Learn more about eligibility, curriculum and components here.
If you are interest in a Pre-Health profession, please visit our Pre-Health Majors for additional information related to pursuing your degree.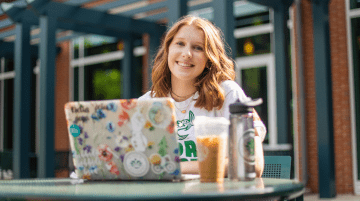 College of Liberal Arts & Sciences
Choose from a large array of undergraduate majors within the traditional arts and sciences
Learn to think critically and act compassionately, working alongside professors and fellow students in the classroom, research settings, and in the community
35 academic programs of study + interdisciplinary programs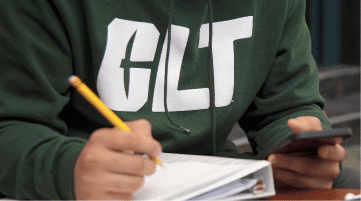 The University College
If you aren't sure what major you want to study, our academic advisors will advise you along the way as you experience different subjects
Get advice and support to make your decision and make it a success
The Honors College
Engage in academic and cultural topics more deeply through smaller discussion-based and writing-based classes.
Participate in community service projects, study abroad, and social events
Gain professional development by conducting and presenting a research project with a faculty mentor.
---
Other Academic Features
School of Data Science

Date Science is at the forefront of industry in the 21st century, as more and more companies and academic disciplines rely on data-driven research, decision making, and visualizations.

As a program rooted in a four-college partnership, students who complete the major in data science will have the ability to apply theories and technologies to problems in domains across the humanities, social sciences, and sciences.

Are you ready to be equipped with knowledge of programming and gain statistics experience to become an innovator in the field of data science? View the School of Data Science website to learn more.
School of Professional Studies

With a best-in-class offering of more than 200 programs geared toward working adults, our School of Professional Studies can help you!

For students who need a flexible option to continue their education, the School of Professional Studies offers online and professional credit programs, degree programs and graduate certificates.

Are you ready to take the next step in your career? Determine your path by viewing the School of Professional Studies website.
Graduate School

Our Graduate School offers 24 doctoral, 65 master's degree programs and 45 graduate certificates.

Graduate students can choose from a wide variety of fields and specialties ranging from architecture, biomedical engineering, computing, engineering and health administration to history, teacher education, creative writing, business, nursing and social work.

Learn more about graduate programs and admission requirements by visiting the Graduate School website.
Accelerated Master's Program

Academically talented high school seniors are encouraged to apply for admission to an Accelerated Master's Program and begin work toward both graduate and baccalaureate degrees in the freshman year. Apply for admission through the Undergraduate Office of Admission.
Learning Communities

Charlotte's Learning Community Program has transformed the way students live, learn, and succeed in their academic endeavors for over a decade.

Students in Learning Communities connect their out-of-class experiences with their in-class experiences through programs and activities planned specifically for their community. These students also benefit from dedicated tutoring, the opportunity to form study groups and interact with faculty.

If you are interested in joining a Learning Community, we encourage you to explore the communities included in our program and apply online!