49er Grad Wisdom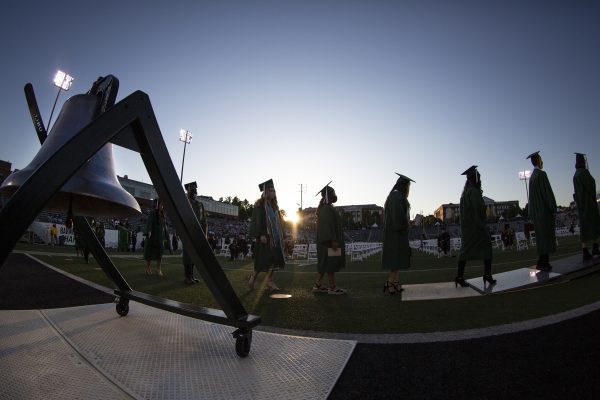 As you prepare to join Niner Nation, our recent 49er Grads wanted to share final words of wisdom as they prepare to graduate. These two members of Class of 2021 have been incredibly involved and invested in their studies and our campus community. If you thought you struck gold when you recieved your admissions decision, just wait until you read the advice of these two Niners.
---
Maddie Hukka
Hometown: Stafford, VA
Major: Communication Studies
To the newest Niners that are about to step into Niner Nation, welcome and congratulations on this amazing accomplishment. As a fellow Niner that is becoming an Alumni today, I want to say a few things to you as my time is coming to an end here at Niner Nation.
1. New Beginnings
I want you all to know that you are getting a chance not many people are lucky enough to have, which is a new beginning. You will get to create your own story, take advantage of it. Do something you have always wanted to do, go out for greek life, try out for the football team, get involved with Niner guides or with a club that has always interested you. I promise you, you will be happier.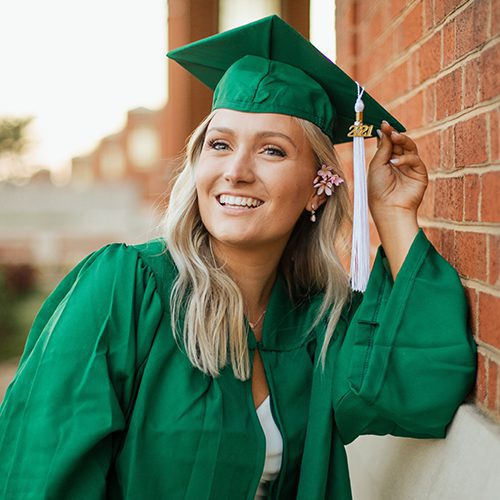 2. Don't Blink!
I want you all to know is to make sure you go to the tailgates for football, study at Atkins with your friends till 2:00 a.m., and go to Amilie's with your roommates laughing your heads off while eating dessert. These are the moments you will remember for the rest of your life especially on the day before graduation day when you are reminiscing and asking yourself how did it all go so fast.
3. Maximize Your Time
The final thing that I need you to know is that time at Niner Nation will be one of the best times of your life, enjoy it, it will go faster than you think. Enjoy and absorb every second of your best friend living 5 seconds away from you, staying up studying for finals with your friends, cheering on the Niners at events, being a Niner. Do not spend your time stressing over small stuff or dwelling on certain things, you will miss out on creating the memories that matter. You will enjoy your time at UNC Charlotte, make it unforgettable.
Oh! Make sure you do the 49 things you have to do at UNC Charlotte, especially number 49 which is to graduate.
Now, I have gotten lost on campus, joined student organizations, made my best friends that will be with me for the rest of my life, tossed a penny into Norm's Fountain to pass a test, cheered my head off at football games, stayed in Atkins till 2 am studying but most importantly I had the life of my life here. I hope you Class of 2025 enjoy it as much as I did and even more.
For(ty Niner)ever
---
Cameron Rosas Wutto
Hometown: Eden, NC
Major: Exercise Science & Psychology
Dear Incoming 49ers,
Congrats on making it this far and welcome to Niner Nation! These next 4 years are going to be the best, and here's some advice from a graduating 49er who loved her time at UNC Charlotte.
1. Get Involved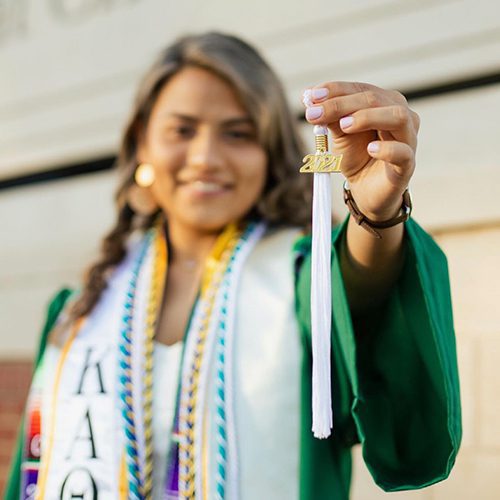 This is truly the best way to meet people and become a part of something bigger than yourself. The organizations I joined allowed me to become the young woman I am today!
2. Make Connections
Connect with your professors, students in your major, and outside your major. Having connections is so important in college. Whether you're applying to graduate school or going to the work field, it is good to have connections.
3. Enjoy it!
Enjoy your time in college. Take it from me, it only happens once. Go to that football game, go to that event on campus, join that organization, it is so worth it.
Here's to the best four years ever! Thank you Niner Nation!
---
To see more about Maddie or Cameron's undergraduate experience or to connect with them, check out their Social Media Ambassador profiles on Instagram.
Photo Credit to Photos by Sarah Wood