First-Year Admission
Your future is made in Charlotte.
Life at UNC Charlotte is full of possibilities. We are a respected academic institution made up of seven colleges offering over 170 majors in 79 programs leading to Bachelor's degrees, 64 Master's degrees, and 24 Doctoral degrees.
You'll be introduced to caring faculty, explore groundbreaking research opportunities, and enjoy our hands-on approach to innovative learning.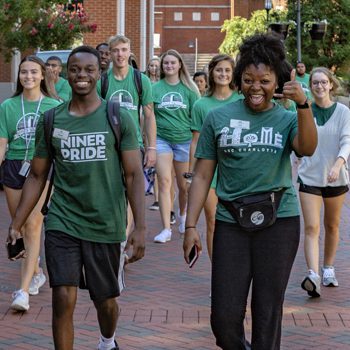 ---
Discover what motivates you.
Located just 20 minutes north of Uptown Charlotte, UNC Charlotte's 1,000-acre campus has a welcoming, small-town vibe. An incredibly approachable group of professors awaits to help you succeed in your academic journey.
With our connections in Charlotte, one of the largest financial centers in North America, you'll have access to 300+ Fortune 500 and Fortune 1000 companies in this region, giving you countless internship and networking opportunities.
This is Niner Nation, and you belong here.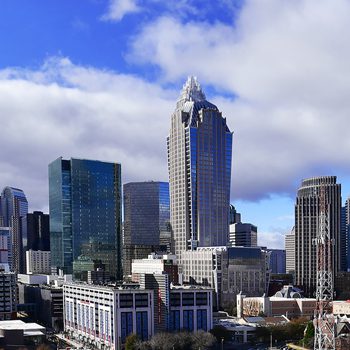 ---