How to Make the Most of Your Virtual Visit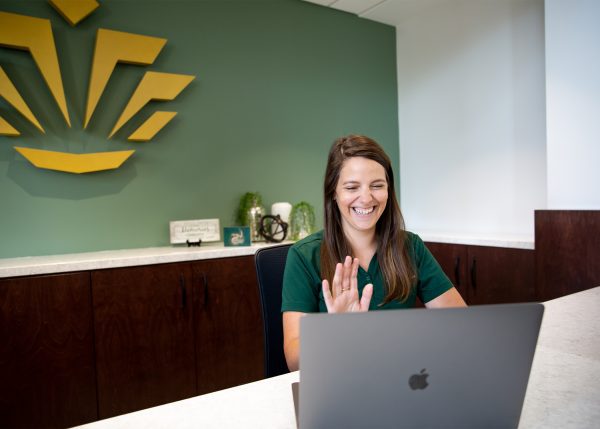 Located just 9 miles north of uptown Charlotte, UNC Charlotte offers not only easy access to one of the country's fastest-growing cities, but also a close-knit community of students, professors, and staff members. Given the unprecedented times, our campus is quiet as Niner Nation stays home to do our part in keeping our community safe.
We realize this impacts not only the experience of our incoming students, but also our future students. To high school juniors and seniors, as well as transfer students, we understand the important decisions that you are facing about where to go to college, and that this situation doesn't make visiting colleges any easier! We understand that your last semester of school presented new challenges and that those challenges are ongoing, but we want to continue to support your college search process any way that we can during this time.
We want to provide you with four ways to make the most of your virtual visit experience without leaving your couch!
---
1 – Show up (virtually, of course)!
There are many ways to connect with us and all of them start with you showing up! We'll take it from there!
To make the most of your experience, we would recommend you start by asking yourself what you want to know. Once you have that determined, it will be easier to select which virtual events to attend.
Here are a few of the ways you can connect with us…
Live Information Sessions – Join our admissions counselors and student Tour Guides as we present information about UNC Charlotte and admission requirements, and take a live virtual tour of our campus.
One-on-One Counselor Meetings – Drop into our virtual Zoom lobby during the designated times to talk with members of our admissions team. From the virtual lobby, you'll head over to a virtual breakout room where you'll meet one-on-one with a counselor and have your questions answered and concerns addressed.
Meet A Niner – Join our student Tour Guides for a Q&A session and learn more about our student experience.
Virtual Housing Tour – Follow a Housing Ambassador as they lead you on a virtual tour of a residence hall.
Be sure to view the schedule of our live information sessions and make plans to attend!
---
2 – Connect with current students!
Once you've learned about the admissions process, we encourage you to connect with members of Niner Nation. Our current students are experts on the UNC Charlotte experience and are eager to connect with prospective students.
During the Meet a Niner session, a featured student will share their favorite experiences and organizations at UNC Charlotte, followed by a Q&A session with additional students.
This is a perfect opportunity for you to learn more about life as a Niner through their student experiences! Feel free to ask questions and learn more about their student involvement, campus traditions, and academic experiences.
If you can't attend a Meet a Niner session, you can connect with students on your own time. See current student profiles and contact information here.
---
3 – Ask questions!
Use the Q&A feature as much as possible! We are here to help you and answer any questions you may have about the application process, academics, or student life.
When attending information sessions you can submit questions to the Q&A box located below the presentation. Your questions will only be viewed by those presenting and they will answer them live or chat you directly.
Here's what one of our Niner Guides had to share about students asking questions, "Even if you don't have questions, let the admissions team and tour guides know your curiosities and interests. During the campus tour portion of your experience, you can ask questions about any part of campus, even if it's not explicitly included in the tour."
Engaging with our Admissions Team and current students will ensure you make the most out of your virtual visit.
---
4 – Contact the Admissions Team!
If you still have questions after attending information sessions, feel free to have a one-on-one call with an admissions counselor or in our Virtual Zoom Lobby.
While we'd much rather welcome you in person on campus, for now, we are happy to get to know you over the phone and online!
Give us a call at your convenience! We have dedicated counselors ready to help Monday through Friday, 8 am – 5 pm at 704-687-5507.
We hope to have in-person campus visits as soon as we can do so safely. Until then, we're here to support your college search process any way that we can.