Take the Trip & Make the Memories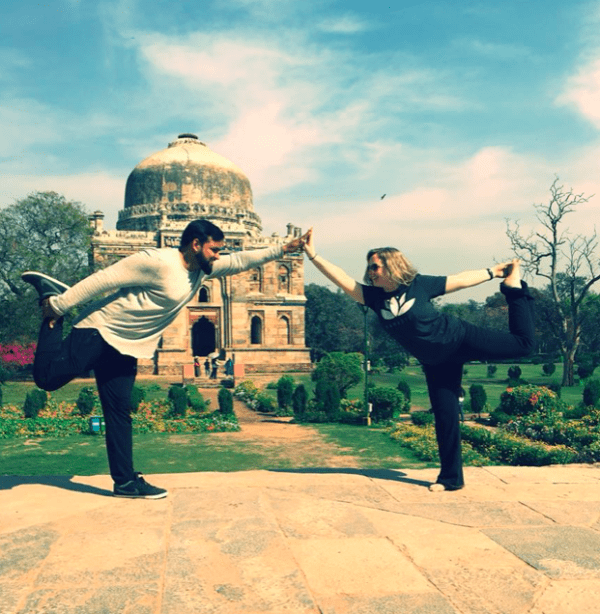 "I really wish that I didn't study abroad," said no college student ever.
As a first-year graduate student majoring in public health and health informatics and analytics, I've had the opportunity to study abroad in India and the Netherlands.
Both experiences were equally exciting and equally enriched my college experience.
At UNC Charlotte, study abroad programs vary in length with most occurring either over the summer or in the fall. In both study abroad instances, I opted for a shorter duration and embarked on each journey over spring break.
---
In India
The flight from New Jersey to New Delhi (14 HOURS) was the only obstacle to the trip. After landing in the capital, there was never an uneventful moment.
What I loved the most about studying abroad in India was the authenticity of the experience. I stayed in a dormitory on a prominent New Delhi campus and attended morning academic sessions learning from university social work students and professors. In the afternoon, I visited and observed the work of local nonprofit organizations and healthcare facilities.
It was during these small group, interactive, hands-on sessions I gained a deeper understanding of global health burdens and concerns and implemented to practice the skills and knowledge I had been developing in the classroom.
It was also awe-inspiring to visit sites I've only ever seen in movies and magazines, such as the Taj Mahal and the Lotus Temple.
---
In the Netherlands
The Netherlands felt like an educational vacation. I was completely submerged in Dutch culture and even had the opportunity to attend an authentic Dutch concert on a boat!
Highlights from the trip included roaming the rooms of the Anne Frank House, witnessing some of the most famous paintings in the world at the Van Gogh and Rijksmuseum Museums, and cycling through the de Hogue Veluwe National Park. It was truly a wonderful experience to compare and contrast the nuances between the Netherlands and my own country.
I absolutely loved studying abroad and it remains one of my most fond memories at UNC Charlotte. I met some of the nicest and most interesting people from the trip that I still remain in contact with.
If you're considering studying abroad, you won't be disappointed. My advice to you: take the trip, make the memories, and enjoy every minute studying abroad.
Learn more about Study Abroad opportunities.