What's Coming in Virtual SOAR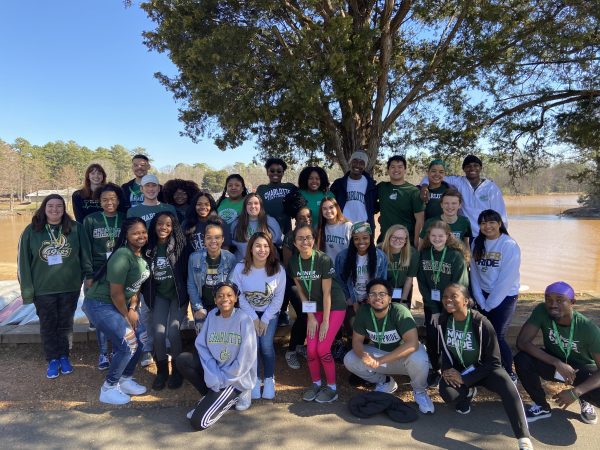 We are so glad you've chosen to join Niner Nation, now it's time to learn more about what that means through Virtual Summer Orientation, Advising, and Registration (SOAR)!
Despite the move to online, the Office of New Student and Family Services is working hard to provide you ample support during your transition to UNC Charlotte. Virtual SOAR will provide you with the first tools you need to be a successful student and member of Niner Nation.
Speaking of Niner Nation, we have an entire community of students, staff, and professors who are ready to help you navigate registering for classes, accessing campus resources, finding student organizations, and much more!
In the videos below, you'll hear from members of our SOAR Team about what to expect at Virtual Orientation.
Welcome to Virtual SOAR
Your starting point for orientation are the Pre-SOAR modules found in Canvas. These modules will introduce you to UNC Charlotte's history and traditions, as well as educate you on campus resources and college requirements.
Meet Your OC
Your SOAR Live experience will kick off by meeting with your Orientation Counselor (OC) and a group of fellow new students. Take advantage of this time by connecting with your fellow new Niners and ask any questions you have– your OC is the expert to answer them!
Home Sweet Home with Housing and Residence Life
Housing and Residence Life will prepare you to move on campus! During this session, you'll discover the amenities and opportunities of living in one of our residence halls.
Understanding Niner Central
This part of orientation is important to tune into as Niner Central is your one-stop shop where you can get help with financial aid, billing, course registration, and more!
What Comes Next
Get to know your academic college and declared major! This session will allow you to meet with an advisor to discuss your course plan and goals before registering for classes.
See full details on Virtual SOAR and how to get started with your Orientation experience.