Words for the Worried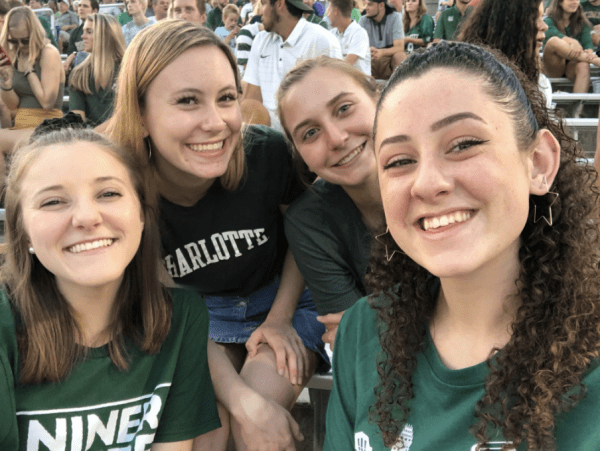 As an incoming freshman in college, I was beyond excited to start a new chapter in my life. However, beginning something new has oftentimes served as an obstacle in my life.
I am a perfectionist and trying new things pushes me out of my comfort zone. In high school, I was involved in numerous organizations, clubs, and athletics. I had found my purpose and sense of belonging within my community and the thought of disturbing that kinship was overwhelming.
My greatest anxieties as an incoming freshman were the fear of change and the fear of alienation.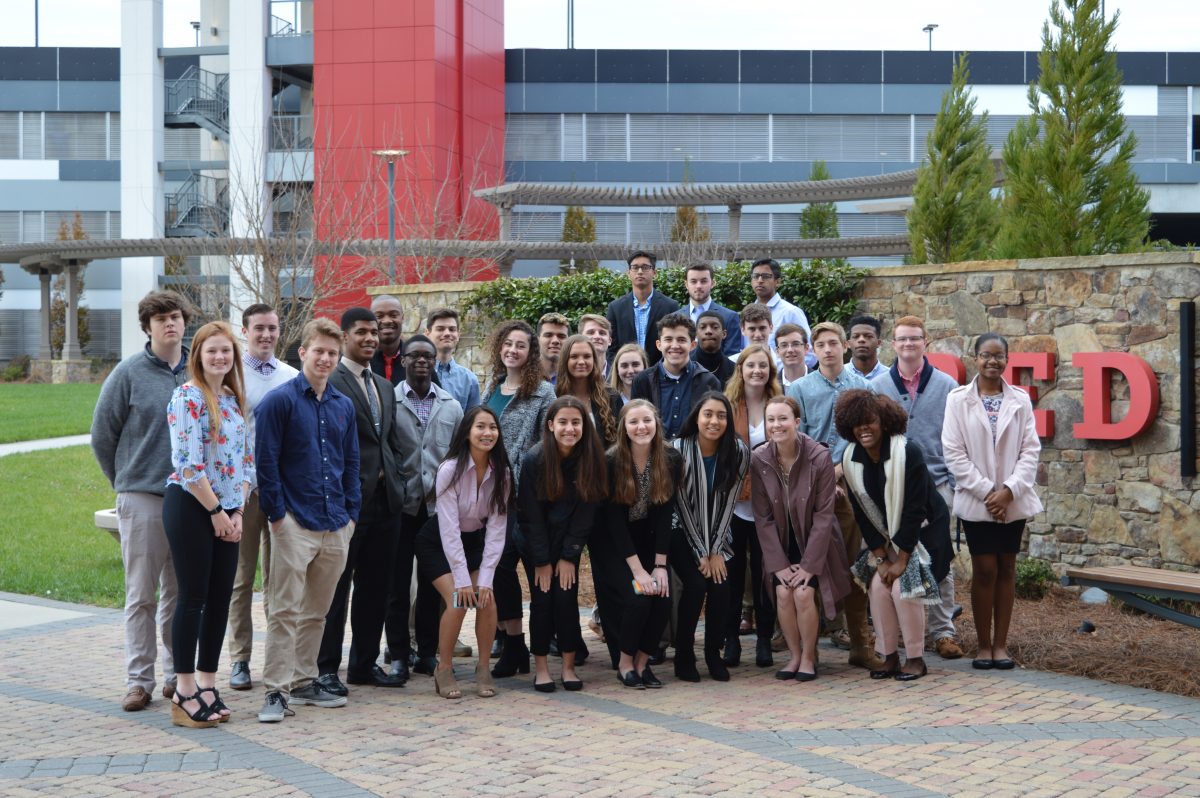 I had built such a strong foundation of friends and gained a sense of involvement with groups that support my ideals of helping others. The thought of parting from these norm's made me anxious.
Although, I feared the unknown as a future college student, my eagerness to begin my collegiate career diminished those worries when I attended Admitted Students Day at UNC Charlotte.
During the Belk College of Business breakout sessions at Admitted Students Day, Sarah Haley the coordinator of the Business Learning Community (BLC) spoke on behalf of the program and all of the benefits this program bestowed. The BLC is a first-year program for incoming business students that encourages academic success through professional development opportunities.
Immediately following this event, I applied and participated in the program as a freshman. This program served as the pinnacle moment for my collegiate career because it opened numerous doors for me.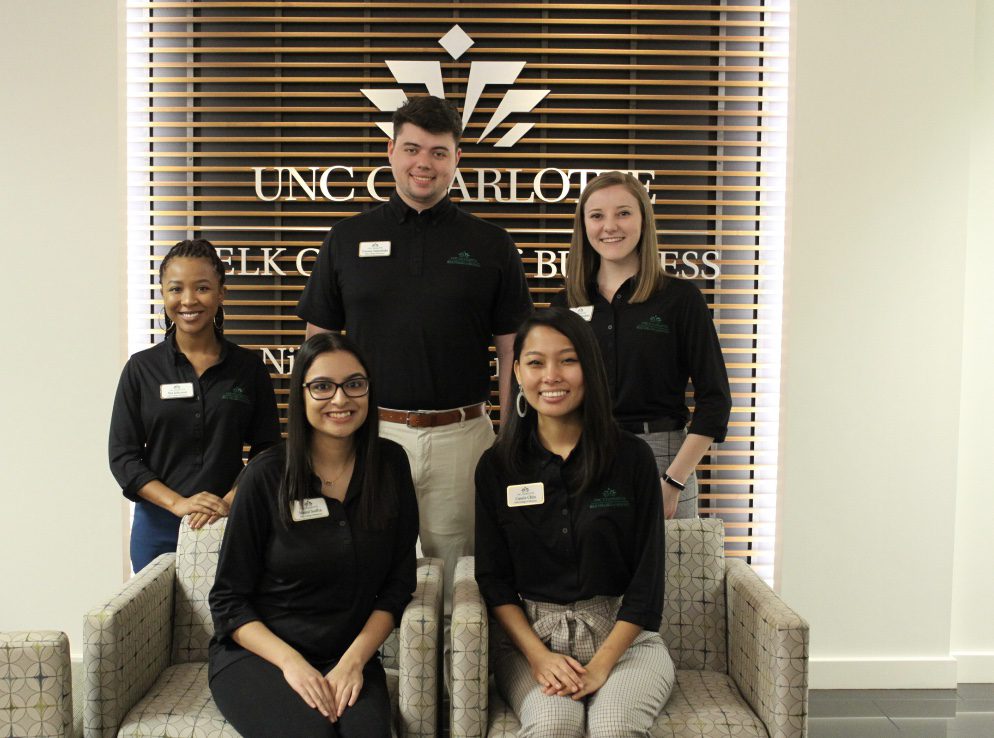 The Business Learning Community presented me with a new community of friends. During this program we lived with other students involved in the organization and I am still roommates and friends with those who were involved.
I was also provided with opportunities to network and visit with various Charlotte professionals. Some of the places I was granted the opportunity to visit were Wells Fargo, Avidxchange, Red Venture, Elliott Davis, and many more, exemplifying the benefits of early exposure to professional development.
I also attended one of our on-campus career fairs as a first-year business student. Not many students can say they've done this. The reason this experience stands out the most for me is because it made me realize that the opportunities provided to the Belk College of Business students aren't just for the students who've already declared a major.
It opened doors for me as a freshman that are typically reserved for upperclassmen. It allowed me to believe that I was not "too young" to begin my career path of networking and development of interpersonal skills.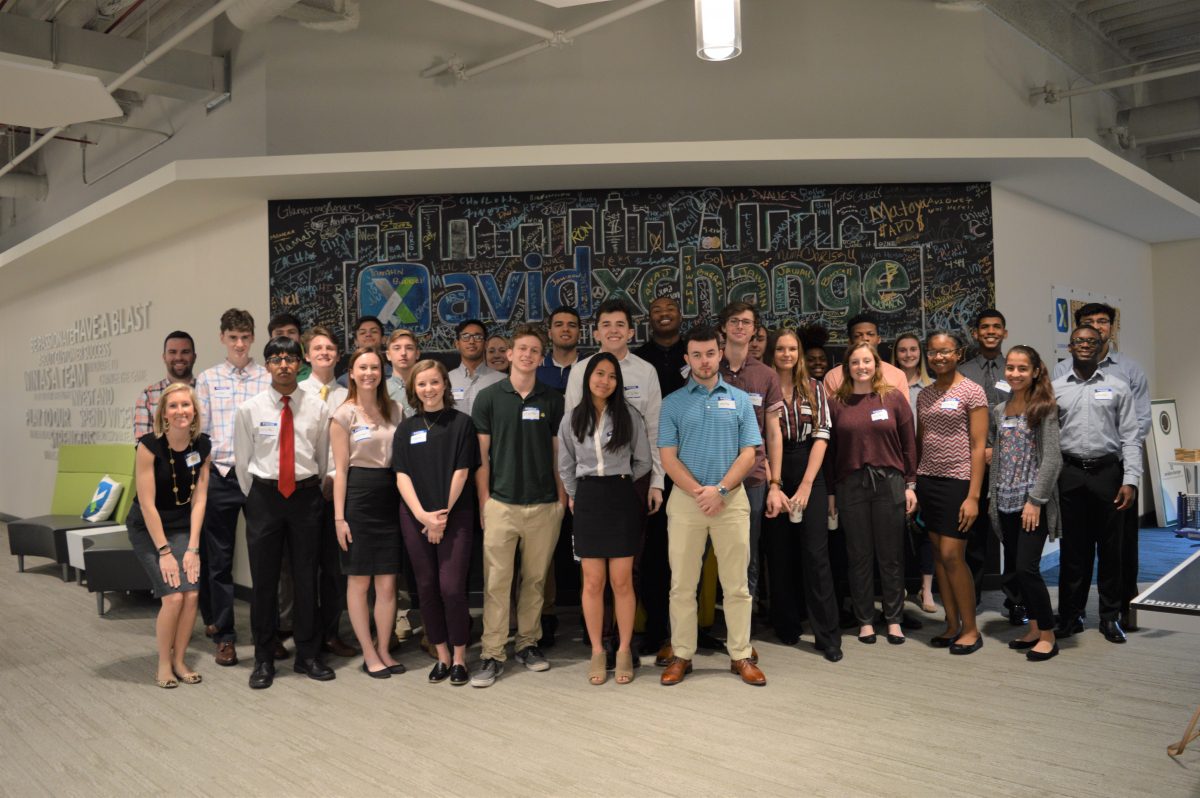 While at UNC Charlotte, I hope to build my social portfolio. This does not mean that I am setting forth on a college career of friends and social functions. It does mean that I am hoping to connect with civically like-minded people with similar goals.
Instinctively, I enjoy partnering with people on tasks and problem-solving projects. I value individuals who adhere to their own personal standards and practices. As a second-semester sophomore, I feel that I have found clubs that value and support these ideals.
I am a sister in Kappa Delta sorority, an active member of the Women in Business Initiative, and a Peer Guide for the Niblock Student Center. All of these groups serve different purposes, but they distinctively align under the circumstance that they all are aiding my growth as a UNC Charlotte business student.
I have surrounded myself with people who share my common goals and aspirations in order to become the best version of myself. This has provided me with the opportunity to build stronger connections and further diminish my fears of alienation.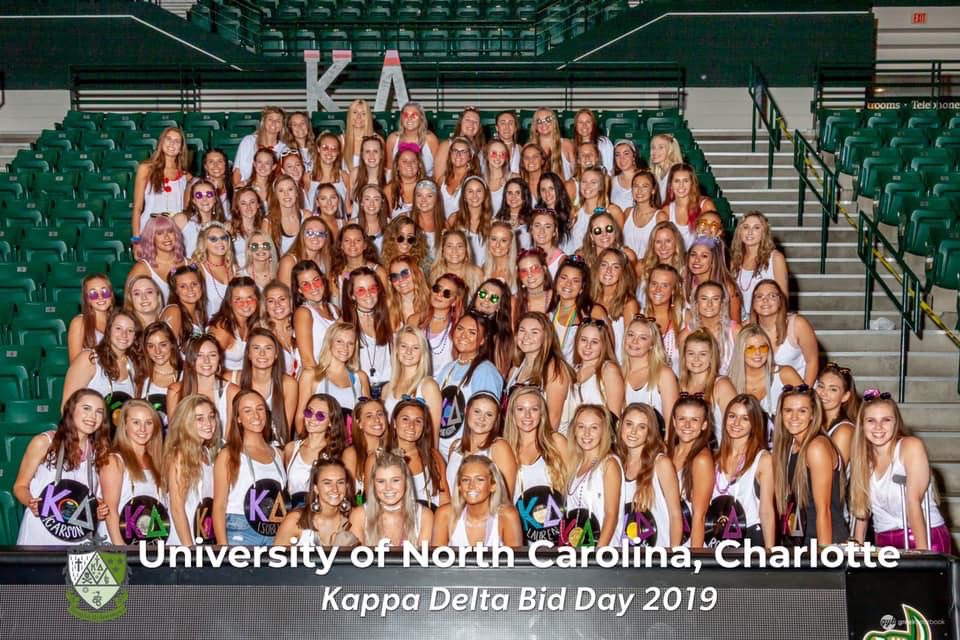 Large universities like UNC Charlotte can feel daunting. I felt that I might never find my special group of people. However, I am here to tell you that UNC Charlotte has so much to offer!
Through all of its educational programs and student organizations, every member of the UNC Charlotte's student body has an opportunity to navigate their collegiate career with the guidance of their niche groups.