Insider Advice for Incoming Freshmen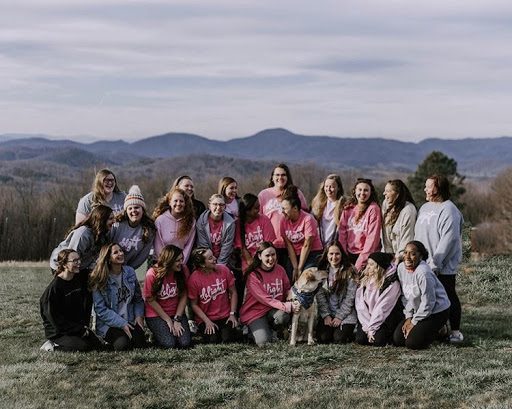 My first year at UNC Charlotte has been one of the best times of my life.
I have made some really close friends here, and cannot wait until next semester to see them again.
I'd like to share the tips and tricks I've learned this year with you, so your freshman year can be just as fun!
---
Getting Connected
My favorite part about being a student at UNC Charlotte are the student organizations. I highly recommend them to any student coming to the university.
I am a member of Delight which is a Christian women's group on campus. We do lots of activities together such as weekly meetings, going out to eat, weekend retreats, volunteering, and more. These activities bring us closer together, but also help us grow in our faith.
This is just one example of hundreds of different organizations on campus you can get involved with. There really is something for everyone.
---
Utilizing Academic Resources
Another great thing about UNC Charlotte is the campus resources.
My personal favorite is the University Center for Academic Excellence (UCAE) tutoring services. Everyone I know uses this service and it is very different from tutoring in high school.
Many new college students are hesitant to utilize tutoring services because they believe it is only for people who are struggling in their classes. In reality, tutoring services are beneficial to everyone. The UCAE can cater to all your academic needs.
---
What to Expect from Dorm Life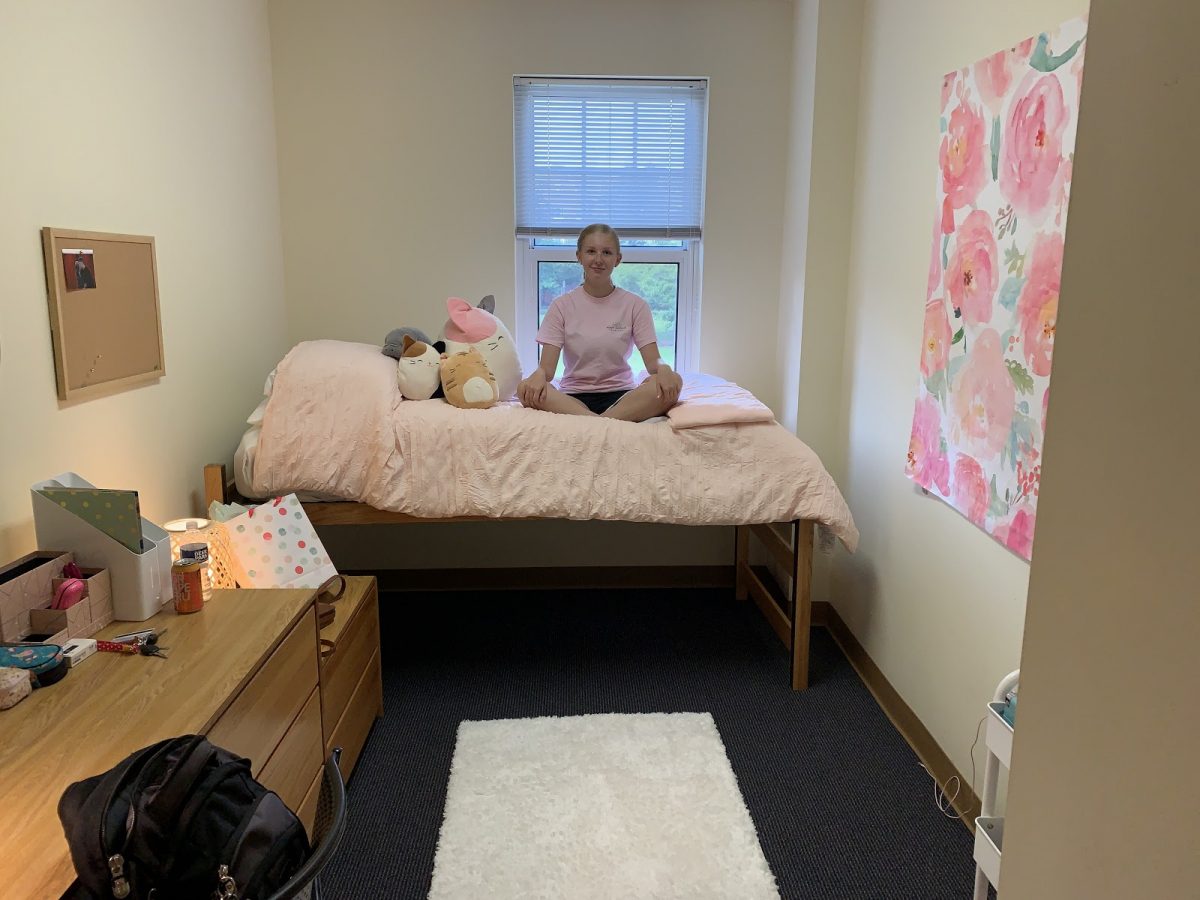 Some advice I would give about living on campus is to bring things that will make your dorm room feel like home. This might include snacks, comfy bedding, pictures of your family, stuffed animals, etc. Moving to college was a big adjustment. To make it easier, I made sure that I brought things to make me feel more comfortable.
Living in a dorm can be noisy at times for those like me who have trouble sleeping, so I recommend purchasing a white noise machine.
Blackout curtains are also very important especially if your room is near a lamp post.
To keep yourself organized, it is a good idea to bring lots of storage bins. Having all my belongings organized and put away helps me have full control over my space which makes college life feel less hectic.
Check out my Ultimate Packing List blog for more of my essentials.
---
Where to Eat on Campus
I'd also like to share some insider tips for new students. There are many places to eat on campus but my top five are SoVi, Bojangles, Bistro 49, Salsaritas, and Portal.
The two dining halls on campus Crown Commons and SoVi have many options and cater to dietary restrictions. To get a better idea of what dining on campus is really like I recommend incoming freshmen eat at the dining halls a few times before class starts.
---
Go-To Study Spots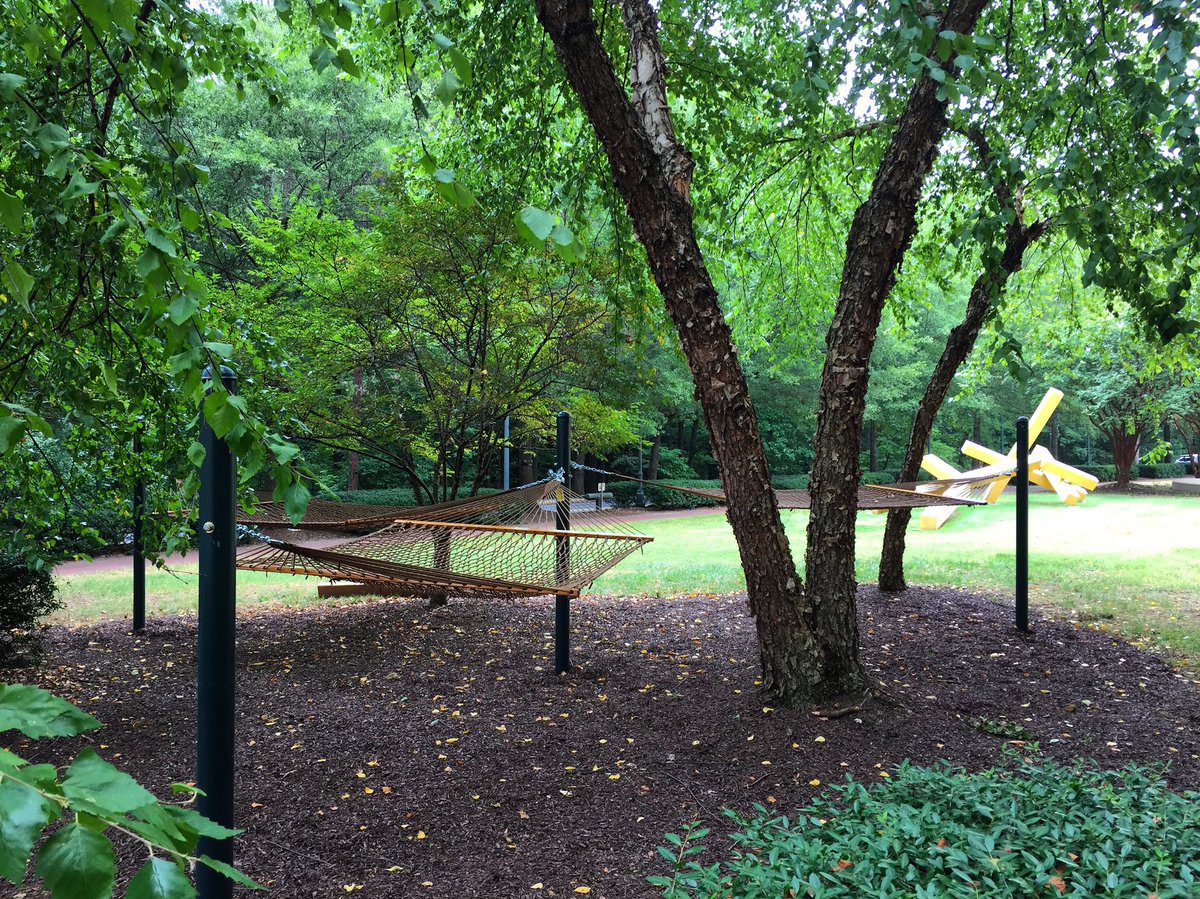 Another bit of insider information are the best study spots on campus.
I have two places that come to mind as ultimate relaxation zones for me where I can tune into my work and make sure it is done perfectly. These would be the hammock area outside Robinson Hall, and the top floors of the library.
Both of these places are very scenic and allow some peace from the craziness of a college campus at times when I need it.
I hope these tips and tricks will help you make your decision to come to UNC Charlotte. GO NINERS!