Why Early Action?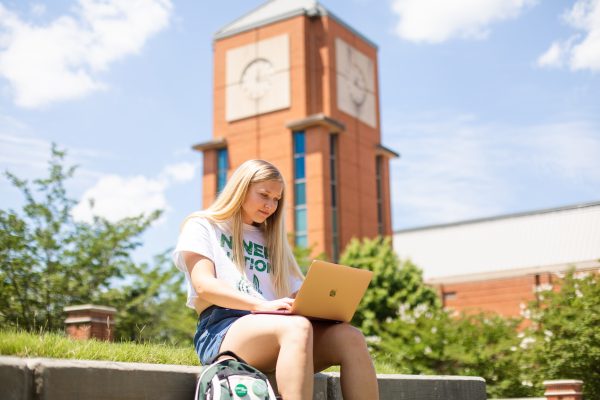 The various application dates, deadlines, and terms that colleges and universities each have may seem daunting as you piece together your list of where and when to apply. You'll notice that some institutions have rolling admissions while others have deadlines for priority consideration.
So, what exactly does this mean when applying to Charlotte, and which deadline do we recommend?
At Charlotte, we highly recommend applying Early Action by November 1.
Personally, I could give you about 49 reasons to apply early, but for now, here are my top 4:
1 – Get Your Decision Sooner!
Early Action applicants find out about their decision sooner; no later than January 30th, but potentially as early as this fall. It's important to note that applying Early Action is "non-binding" for us here at Charlotte.
This means that if an Early Action applicant is admitted, they will have more time to make their enrollment decision than those who applied later for Regular Decision consideration.
---
2 – Increase Your Chances!
We tend to admit more applicants in the Early Action review than that of Regular Decision. Applying Early Action also signifies an additional layer of demonstrated interest in Charlotte, and we truly appreciate that!
---
3 – Gain Access to Scholarships + More
Early Action allows admitted students to apply for merit scholarships & the Honors College earlier.
You must first be admitted to the University in order to access your Niner Scholars Portal where you may then apply for merit scholarships and the Honors College. All the more reason to apply early!
---
4 – Relax + Enjoy Senior Year!
All the things are happening and all the deadlines are upon you, am I right? I can only imagine how the thought of applying early may feel as though it's yet another monumental task on your plate right now.
However, each year, students tell us how thankful they are that they applied early by November 1 to allow for all of the next steps that follow. Your future self will thank you!
---
Need a refresher on how to apply?
See below for a friendly checklist to submit and complete your application to Charlotte.
Early Action Application Checklist:
The Application: It must be submitted by no later than Monday, November 1st. You can apply to UNC Charlotte using one of the following: our Future 49er Portal, The Common Application, or The College Foundation of North Carolina (for NC residents only). Supporting documents, listed below, can arrive up to 2 weeks later if needed.
The Application Fee: Our application fee is $75. We also accept a variety of fee waivers: ACT, College Board, NACAC, SCOIR, and Common App.
Your Official High School Transcript: This can be sent to us electronically via the Common App, CFNC, the National Student Clearinghouse, or via mail to: UNC Charlotte, Undergraduate Admissions.
Your Essay: This is commonly the step where time takes over and the stress of perfecting that beautifully crafted essay that you want to submit begins to set in. Luckily, we have two awesome resources to help! Not to brag, but I really and truly love our page about: the application essay. There, you can read about what those essay prompts are, why we require the essay, and how we review it.

There's even a fun video at the end from Claire, our Director of Admissions, on her top 3 tips for preparing your essay!
Be sure to also check out this awesome blog post from Kim, an Assistant Director of Admissions: Tips for Writing Your Essay.

OPTIONAL: ACT/SAT Test Scores, Recommendation Letters, Personal Statement
---
Need Help?
Remember that all of us in Charlotte's Undergraduate Admissions Office are here to help, so please don't hesitate to reach out if you have questions or concerns.
To find and contact your Charlotte admissions counselor, visit admissions.charlotte.edu/admissions-counselors.
You can also call us at 704-687-5507 or email us at admissions@uncc.edu. We're here for you!